Greeting from Asuka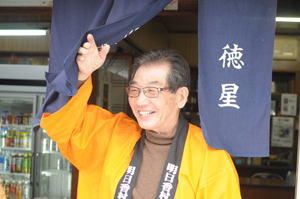 "Asuka" was the first place where a government with centralized power, also known as a capital, was established. An island country in Asia declared themselves as Japan and from there, various cultures were born. The great thing about "Asuka", where it all began, is the great balance between tradition and modernism in its atmosphere. There are traditional ruins, stonework, tombs, shrines, and temples. Although many people live there, its carefully maintenance traditional landscape still reminds us of ancient Japan. It is this atmosphere and the beautiful changes of seasons that attract so many people from all over the world.
History still lives on here. Villages have their own traditional values. Seasons change beautifully. People here coexist with nature. It is filled with blessings from mother earth. As the sun goes down, the stonework tell a tale...
Asuka is full of breathtaking sceneries and moments. Experience them firsthand for a truly magnificent experience.
Asuka New Tourism Committee
President Hiroshi Yoshida